Leaving Your Budgies Alone?, Here's What You Should Do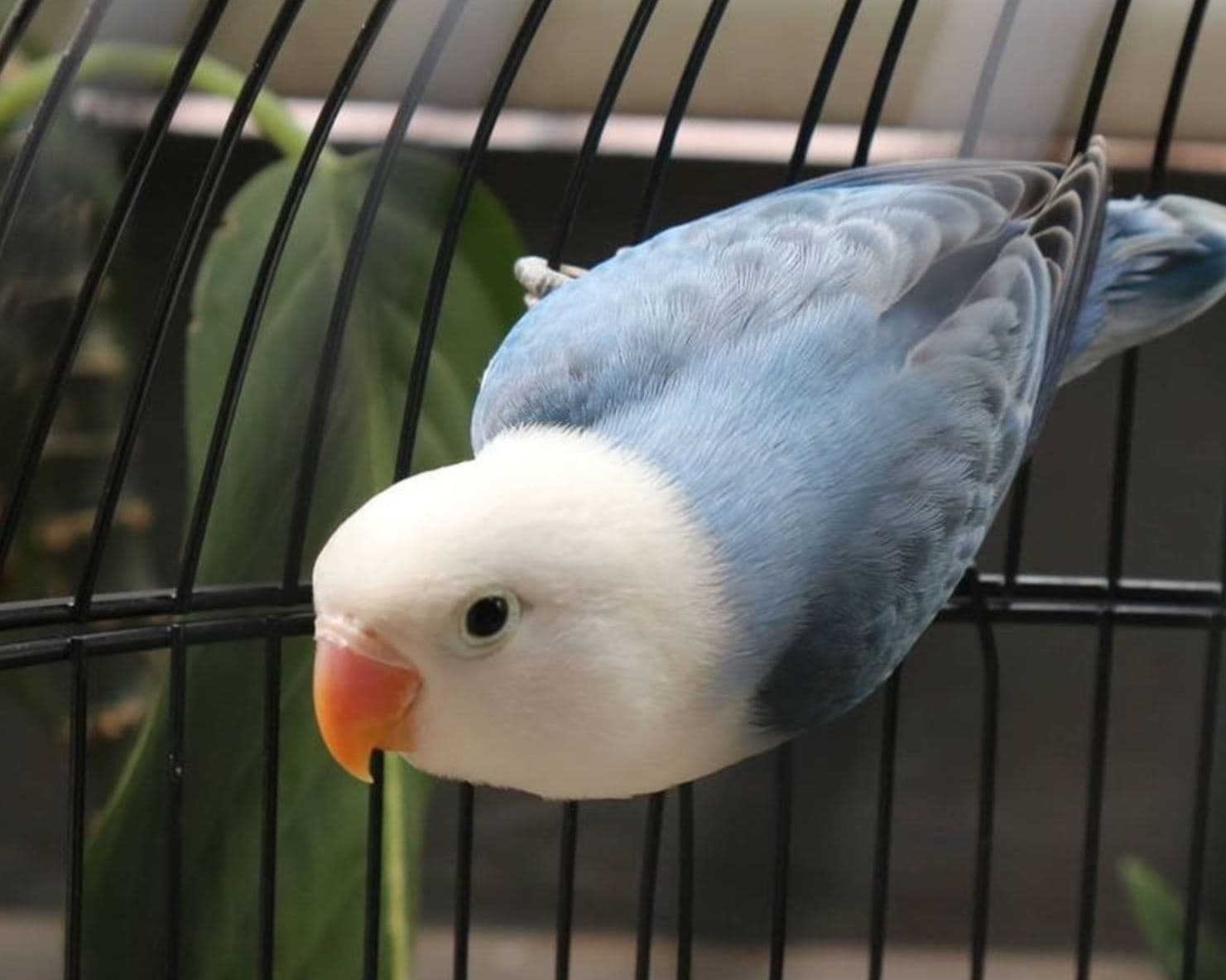 Those who keep budgies do not always immediately think about what happens when the animals are alone for a couple of days.
This can present problems on vacations or during a long absence. Since the birds naturally live in swarms, they know how to maintain and entertain themselves.
If these needs are not met, behavioral or health problems can arise. That's why there are certain basic things you should pay attention to when leaving budgies alone.
Below you will find out exactly what they are.
What are the most basic things budgies need to be well on their own?
Automatic food and water supply can still be regulated quite easily when you are absent.
Feeders help in this regard.
However, these are not the only needs that must be met in budgies.
Since these birds flock together by nature, they need companionship and entertainment. The absence of a known owner is perceived by the budgie and can lead to behavioral problems.
The high need for social closeness, on the other hand, also has an important advantage. Budgies are very trusting.
The animal-human relationship between humans and budgies is characterized by a lively exchange. Many budgies protect the elderly from loneliness and children also enjoy the birds.
There are one more budgie needs you should be aware of. A budgerigar's urge to move must be satisfied.
The birds should have the opportunity to fly outside your cage at least once a day.
If your budgie isn't currently housed in an aviary and instead remains in its closed cage, this will cause problems.
So, as you can see, there are quite a few things to guarantee more than just food and water.
Take the budgies on vacation with you?
Thinking of taking your budgies on vacation? It's not as easy as you think.
Both the car and other types of transportation are unfamiliar environments for budgies. In this, background noise is added that is unfamiliar to the birds. All this causes stress and can be quite detrimental to the budgie.
Therefore, a long vacation trip is not advisable.
There are situations where animals need to be transported, for example to the veterinarian. Even if you can accommodate them with friends or relatives while you are away, a relatively short trip is necessary.
In this case, you should pay attention to a few things:
Do not use the large cage for transport. Instead, you should place the budgies in a special transport box or cage.
These cages are smaller and therefore more manageable. This not only has the advantage that they can be transported more easily.
The box can be stored in the footwell of the car or even strapped to the seat. In this way, you are guaranteed a safe and stress-free trip. However, this trip should not last more than three hours.
Basic care of the budgie during your absence
Are you going on vacation or going to be away for a long time? Then there are options for caring for the budgie.
If necessary, you can leave the animal alone for one to a maximum of two days if sufficient food and water are provided. As with aquariums, there are also automatic feeders or food bowls that you can attach to the cage for supply.
However, it is even better if a familiar person comes over, adds food, and also talks to the budgie. You may have friends or family members who can do this task. You can simply return the favor when this person has to spend their next vacation.
Or you can place the budgie directly with relatives in your area.
That way he won't be alone while you're away and he'll see familiar faces. If that is not possible, there are animal shelters.
There, the birds are professionally housed and cared for during your absence. However, boarding in a boarding house comes at a cost.
Find out in advance of your trip if there is a bird boarding facility in your area and how much it costs per day.
This is how to create good conditions for the budgie
Be sure to pay attention to some basic conditions if you have to leave your budgie alone.
First, it's all about freedom of movement.
Many budgie owners leave the cage in a room with the door open when they are outside.
If all the windows have been closed beforehand and the door is closed when leaving, the budgie can fly out of the cage every day.
At the latest, at feeding time, it will return to the cage anyway.
Invite a friend to provide food and water, or fill supplies in the cage containers.
Be aware that some containers may also fall out. It is also an advantage if the animal maintains its current biorhythm even when you are away.
To do this, you can use a light time switch and, for example, play soft music at certain times. All this makes the budgie feel less lonely.
It's a good idea to use smart home devices
Do you like modern technology and want to stay connected with your budgie?
Then you can install an animal webcam near the cage. This technique is very popular among dog owners and, of course, there is nothing wrong with using it with your budgie as well.
Just like a baby monitor, you can keep in touch with your budgie via your smartphone. That doesn't just mean you can always see the animal.
You can talk to your animal via modern devices. It will hear your familiar voice and will feel less alone.
Some devices also allow you to stream the webcam to the network if you wish. This way, family members and other Internet users can see your bird if they are interested.
Today there are entire networks where different pets find friends and their owners interact with each other. You can also find like-minded pet owners in your area who will care for your bird when you are away.